Redefining Customer Engagement as Digital Bank
This article means a lot to digital banks on how they can use conversational Artificial intelligence to acquire, engage and retain customers.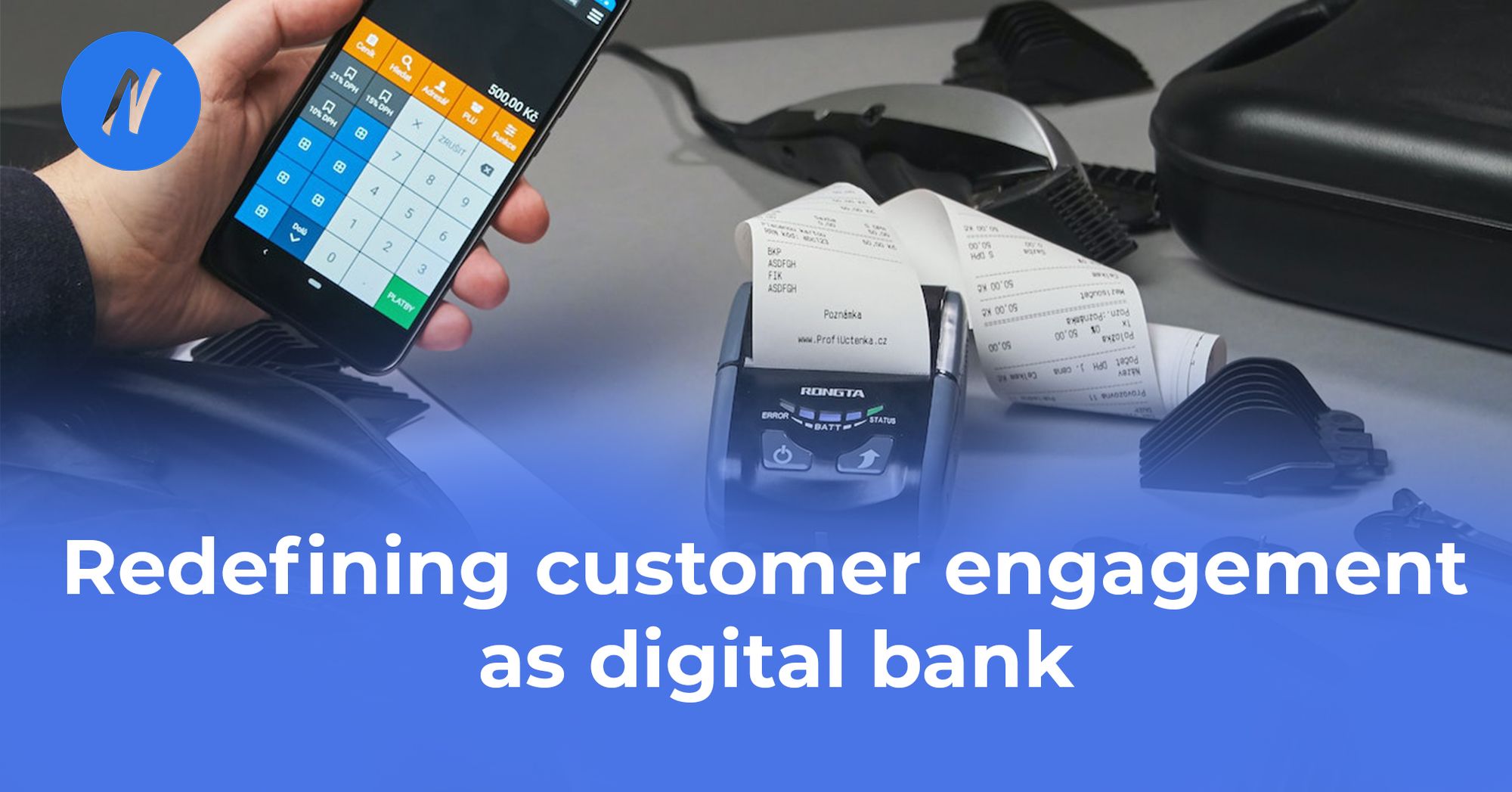 Wow! the heading of this article brings you here, great to hear that.
And I will be sharing with you my understanding of the estimated degree and depth of people interacting with digital banks associated with artificial intelligence technology. Without further due let me pencil the topic in simple words.
But you already have something in your mind right?
Customer engagement is the means by which a company creates a relationship with its customer base to foster brand loyalty and awareness. This can be accomplished via marketing campaigns, new content created for and posted to websites, and outreach via social media and mobile and wearable devices, among other methods.
"Customer engagement is the ongoing interactions between company and customer, offered by the company, chosen by the customer." by Paul Greenberg
Wonderful, now we are clear on the topic it's all about when you let your customers choose how they'd like to engage with you, you'll be more likely to uncover the type of interactions that they find valuable. By making it easier for customers to engage in ways they find valuable, you'll strengthen their emotional investment in your digital bank.
Disruptive innovation in financial services is growing massively every now and then. The challenges facing this industry are making professionals continue brainstorming the right way of emerging with it using the existing technologies.
In modern banking Artificial intelligence has developed an important and distinguished series of roles, from security automation, and loan automation to customer engagement processes.
Companies with well-defined data strategies have realized the great role played by this technology to bring value to their products. The journey of handling customers differs from one organization to another depending on culture, strategies, goals, and so on.
Why digital banks should care about redefining customer engagement?
In digital Banking customers are the kings, the interaction between the bank and people made the business simply to say one bank needs people who also other competitors need them.
Redefining the interaction between your customers and the bank is important to provide good customer service for a successful business. With the advent of digital, the scope of good customer service has extended from providing timely and high-quality products and/or services to providing an experience that delivers value outside the original sale.
As the banking world has become more crowded, there's been an overwhelming focus on clicks, conversions, and acquisition costs.
However, these acquisition strategies alone won't be enough to grow your business sustainably. Finding ways to engage with your customers in between purchases strengthens their emotional connection to your brand, helping you retain the customers you already have while sustainably growing your business.
In fact, the revenue banks generate 95 percent rely on effective customer engagement through interest on loans and fees associated with their services.
According to constellation research on customer engagement, companies that have improved engagement increase cross-sell by 22 percent, drive up-sell revenue from 13 percent to 51 percent, and also increase order sizes from 5 percent to 85 percent.
The statistics show the impact of engaging your customers and how significant the revenue can increase.
About conversational Artificial intelligence
Conversational AI involves three concepts: artificial intelligence, human language, and automation. We can define it as the type of artificial intelligence that enables consumers to interact with computer applications the way they would with other humans.
Best conversation AI solutions show remarkable support for businesses. Think about the last time that you communicated with a business online and received the answer to your question within seconds all with little effort. This is conversational AI doing powerful work seamlessly and efficiently. The bonus? A conversational AI solution knows when to notify and transfer the customer to a live agent all within the same conversation stream when the situation warrants it.
Conversational Artificial Intelligence in customer engagement in digital Bank
The process of acquiring, engaging, and retaining customers can be boosted with technologies like conversational Artificial intelligence. In fact, the technology itself does not offer full focus on the process but specific means other factors can be considered, here are the cases for digital banks
Increasing customer attraction through socials:- making easier accessibility of digital banks' services can impact their engagement with customers through social platforms like WhatsApp, telegram, etc also go a long way in keeping them engaged over time. Conversational AI makes it easier to handle this kind of engagement by using a natural conversation with your customers.
Manage payments and transactions:- On a regular, people have to clear bills, pay businesses, shop online, or perform any kind of online transaction. A conversation AI can help the user make and track these payments. Clearing payments can often be urgent and time-bound. More often than not, in such cases, switching platforms to complete transactions can be inconvenient. But with an omnichannel conversational AI, your customers can make payments right where they are, and avoid any delays!
Recommendation of new service:-  with conversational AI, digital banks' can simplify the process of selecting the right services or products for specific customers, from their day-to-day interactions. Meeting user expectations is a great win and this can improve the engagement with your bank.
Addressing frequently asked questions (FAQs):- With conversational AI  handling, repetitive questions becomes easier instead of agent calls or scrolling over a long website page, customers can type or speak and get an answer to a query instantly.
Leads generation:- Conversational AI solutions have no match when interaction comes to play. They can interact with customers for the first time and understand their needs and sentiments behind the conversation. This, very human interaction, can help digital banks acquire new customers and also get their personal details. These details are then transferred to the sales team for taking the conversation forward.
Driving referral campaign with exiting customers:- with conversational AI driving engagement doesn't have to be solely between your customers and your brand, it can also be between customers. Empowering your best customers to easily share your brand with their friends and family can not only help you acquire a new one but also engage the customers you have.
How does Neurotech's conversational AI solution, redefine customer engagement for digital banks?
We offer customer support solutions for businesses to engage customers with a personalized experience at every touchpoint, across any digital channel through our internal engine called Sarufi.  We care about memorable experiences that happen when customers are free to speak naturally. Our conversational solution(chatbots) understands customer, and provide seamless customer support across multiple platforms, enabling you to offer a more personalized, contextual service to customers, reduce call center overload, ensure reliable customer support 24/7, and you can explore more from here.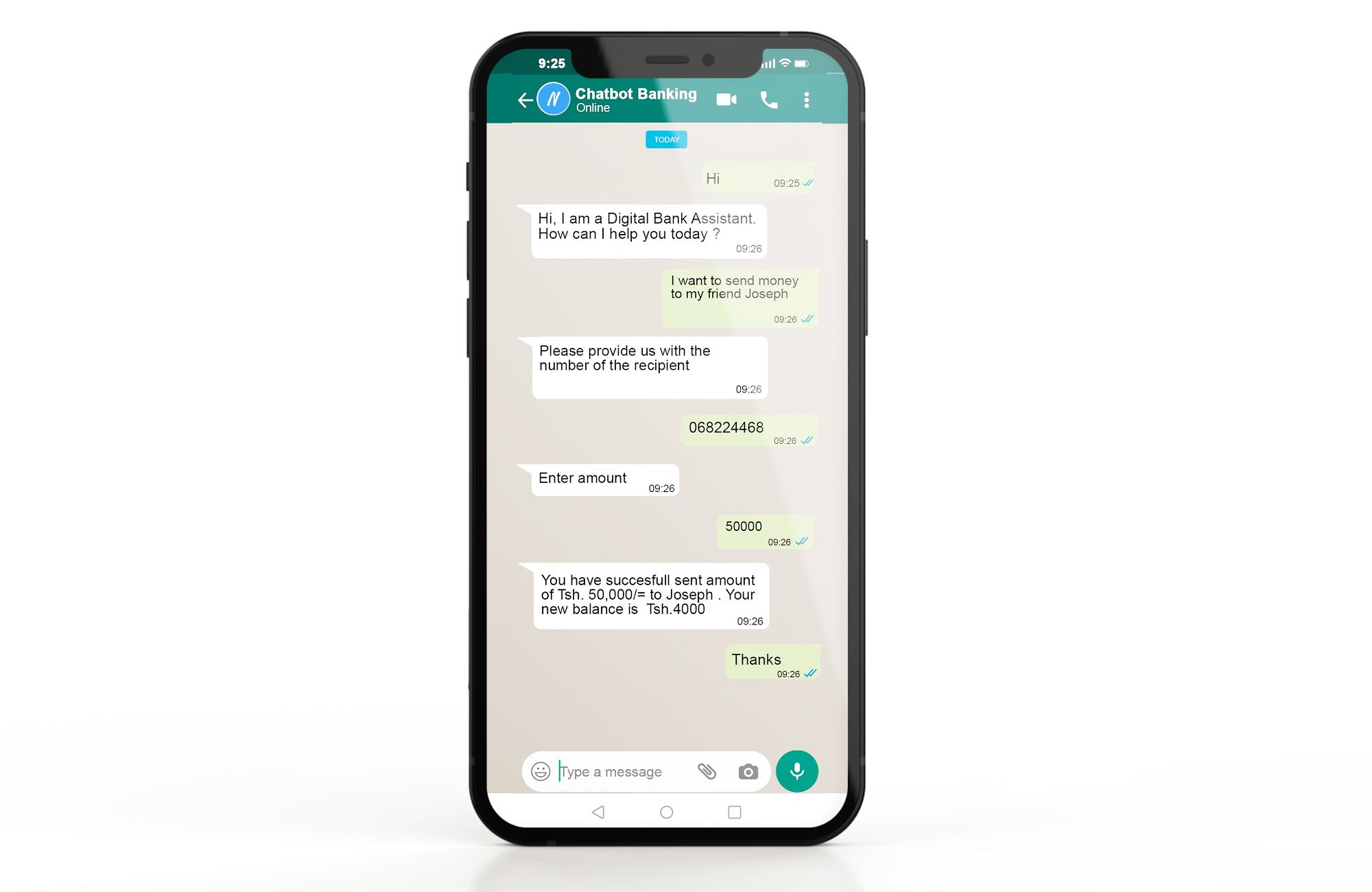 You can reach out for a demo of our banking conversational AI solution here.
Final thoughts:
Don't confuse technology and business strategy,  You should consider relying on your strategies which can be boosted with technology like Artificial intelligence.
Great customer experiences across every channel are imperative that digital banks' cannot ignore. While the availability of digital footprints has made it possible to deliver pronounced mobile and digital experiences, digital banks need to ensure that the customer at the physical store is not deprived of the same seamless and immersive experience that the digital native or the millennial customer is accustomed to.