Understand how chatbots can take your business to the Next level
This article designed to introduce people to chatbots and how they can use them to improve their business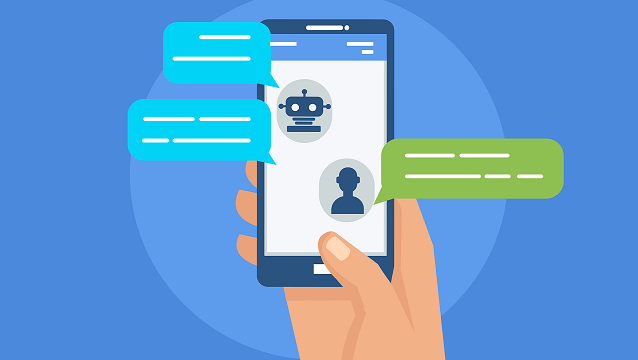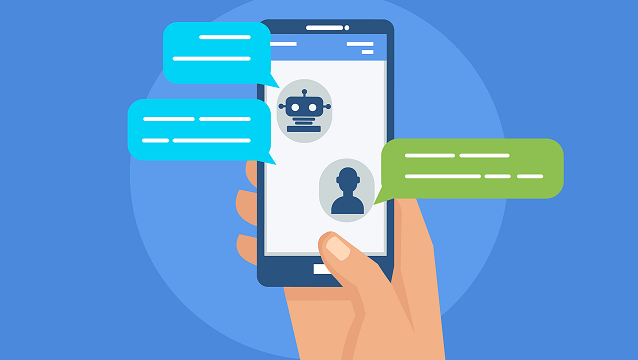 Do you know that chatbot can be the answer to your business challenges?
Do you see your customer as a valuable asset of your business?
If yes, you're right. We aim to get much profit from businesses as the number of customers grows. To start you need to have a product-market fit and it has to be properly priced. If your business strategy is lacking in a particular area, it's time to fix it.
What is Chatbot?

Chatbots are computer programs or a simply conversational artificial intelligence which are trained to assist humans with repetitive day-to-day tasks on different systems.
A chatbot is a computer program that simulates human conversation through voice commands or text chats or both.You can say it is the output interface of Natural Language Processing.  Chatbot, short for chatterbot, is an artificial intelligence (AI) feature that can be embedded and used through any major messaging applications.
Worthy truth 50% of consumers no longer care if they are dealing with humans or artificial intelligence-enabled assistants. In such competitive times, the quality of chatbots has shown remarkable growth.
The number of businesses that utilize chatbots is increasing day to day , this shows that chatbots are very potential and becoming popular and currently most commonly used in messenger applications and social media platforms.
Why are chatbots potential in nowadays businesses?

Chatbots help businesses to keep up with new trends this is because chatbots are able to present on the message platforms, around 60% of the smartphone users don't download any other new apps in their mobile phones because they have their core applications such as Whatsapp, Facebook, and Instagram, therefore, it's hard for someone to start looking for any other new apps until they feel dissatisfaction with their core apps. Integrating chatbots to those platforms is better than building new applications to support customer services activities. This approach can reduce your time as well as save your money. Imagine you have introduced a new app to support your business. How much time and money can you spend on advertising the app to make your customers be aware of it and also be comfortable using it.
Chatbots help to reduce operational costs cause once you have a chatbot operating on your services help serve costs for training, salary, and infrastructure for customer service tasks. Implementing a fully functioning chatbot is far better and cheaper than creating a closed platform application or hiring employees for each task, thus chatbot can help your employees to do relatively basic and repetitive tasks.
Chatbots improve customer engagement: Companies that interact with their customers through social media can improve their customer's spending usually by 20 to 40 percent but with the help of these chatbots, it can contribute more customer engagement with a fan fact factor in the initial stages.
Chatbots can help businesses in monitoring consumer data and gaining insights with the help of the chatbots you will be able to track the purchasing patterns and your consumer behavior by monitoring the user data. This will make it easier to understand your customers in a better way. Then your brand can decide which products have to be marketed differently, which products can be redeveloped or relaunched and you can take appropriate actions with those insights.
None of the organizations have enough time and manpower to communicate with all their customers in an actual required time or periodically but the use of chatbots can do it for you. Chatbots can initiates conversation regardless of what time and what issue will make your customers feel that your brand is one step ahead.
With a help of a chatbot, you can improve customer service, since 83% of online shoppers need support during shopping so these chatbots can provide assistance like a real salesperson in a real store and this chatbot helps you to offer support to your customers and 24*7  and understand what the real problem customers are facing.
Better lead generation qualification, chatbots can help you in better lead generation qualification and necessary a chatbot can ask necessary as well as related questions and this generate leads for your business also generating potential customers and notify your sales team to determine the unqualified leads through identified key performance indicators and prevent you to deal with time-consuming leads.
With chatbot you can easily approach the global markets whether you are an international brand or a local brand that thrives hard to reach an international market, chatbots can help you to solve all your customer care problems in multiple languages 24*7 365 days a year and this helps to reach your market to a global environment.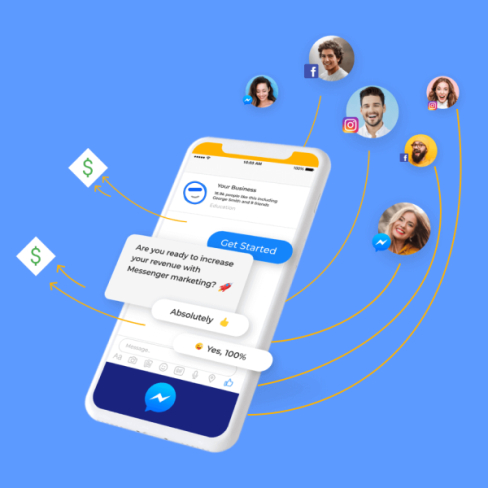 The benefits of chatbots doesn't end here. If you want to know more of its benefits and you want to implement a chatbot service to grow your business  feel free to get in touch with Neurotech we can provide you with a consultation.
Keep attention to every detail associated with your customer's relationship with your business, don't forget that competition in business is everything and differentiation is the key to successful selling. You must have a competitive advantage if you don't have one, you should create one.
Relation Between Chatbot and Neurotech
At Neurotech We are building  Sarufi a Swahili conversational API that can help solve customer problems in businesses with Sarufi, you can easily build Conversational AI or chatbots to communicate with customers. It is a no-code chatbot builder that will provide you with all the solutions you need to build and implement a chatbot for your business!
Thank you for making the end of this informative article, remember sharing is caring.