Sarufi product update release notes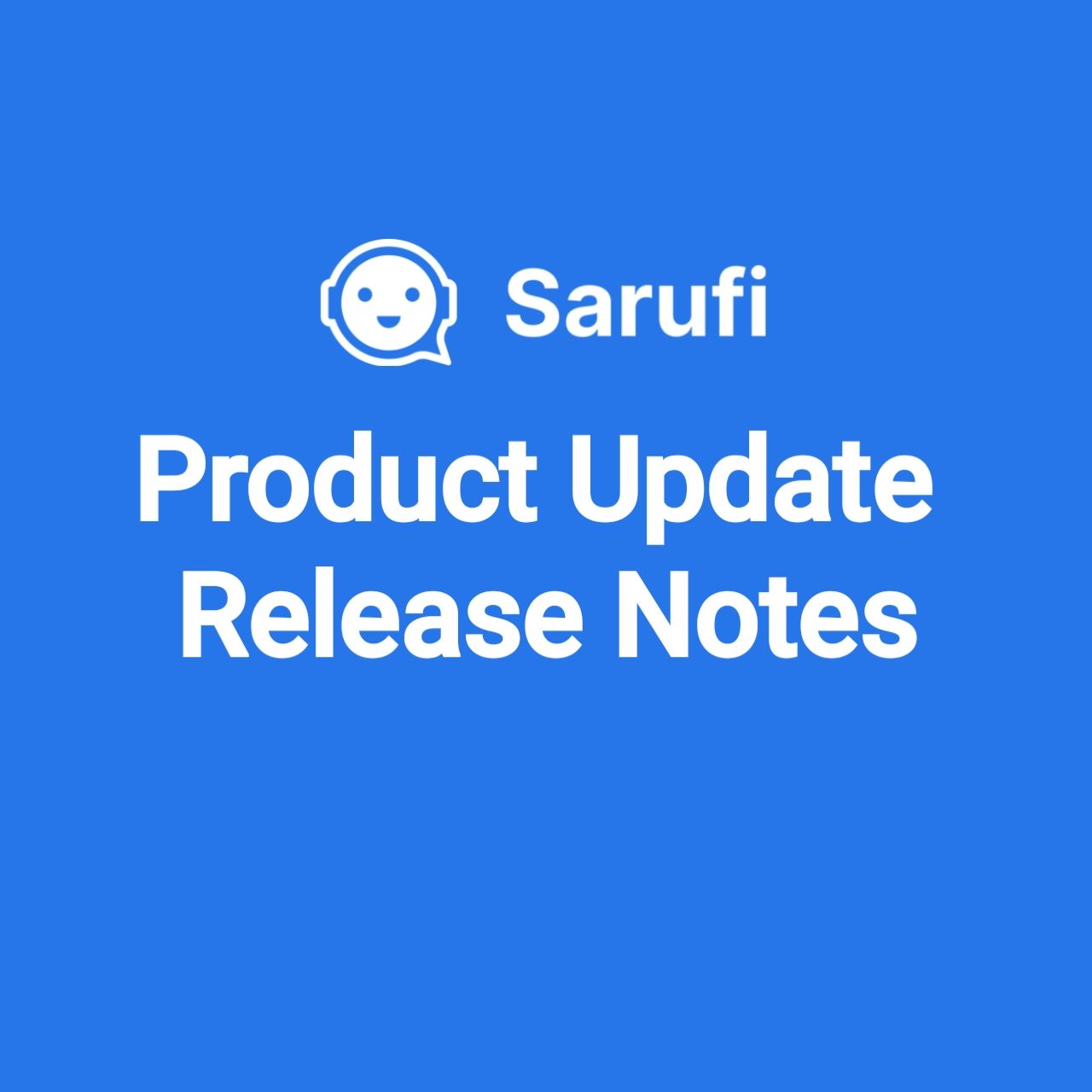 New Features:
- Bot Creation from Web Links: Now you can effortlessly create bots by providing links to websites with knowledge, including articles and more.
- Uploaded PDF Document Preview: Enjoy a preview of uploaded PDF documents within the platform.
- Expanded Knowledge Sources: We've broadened your options by allowing uploads of CSV, MD (Markdown), TXT, EXCEL, CSV, and DOC files as your knowledge base sources.
- Transfer Bots: Seamlessly transfer bots from one account to another, making collaboration easier.
- Prompt-Only Bot Creation: Create bots using prompts exclusively, without the need for additional documents.
- Media Caption Editing: You now have the ability to edit media captions for a more tailored experience.
- Template-Based Bot Creation (Sneak Peek): Stay tuned for an upcoming feature to create bots from provided templates.
Enhancements:
- Enhanced Validations: We've improved validation processes when uploading bot, flow, and intent files in JSON and YAML formats.
- File Name Visibility: Easily view the names of uploaded documents within the platform.
Bugs Fixed:
- Navigation Resource Button: Fixed the overlapping issue with the navigation resource button.
- Menu Header Bold: Addressed the automatic bolding of menu headers to prevent errors in WhatsApp integration.
These enhancements and fixes will improve your experience with our platform. Thank you for using our service!