Igniting Innovation and Empowerment: Neurotech Africa's CEO Shares Insights at AI Beyond the Hype Event in South Africa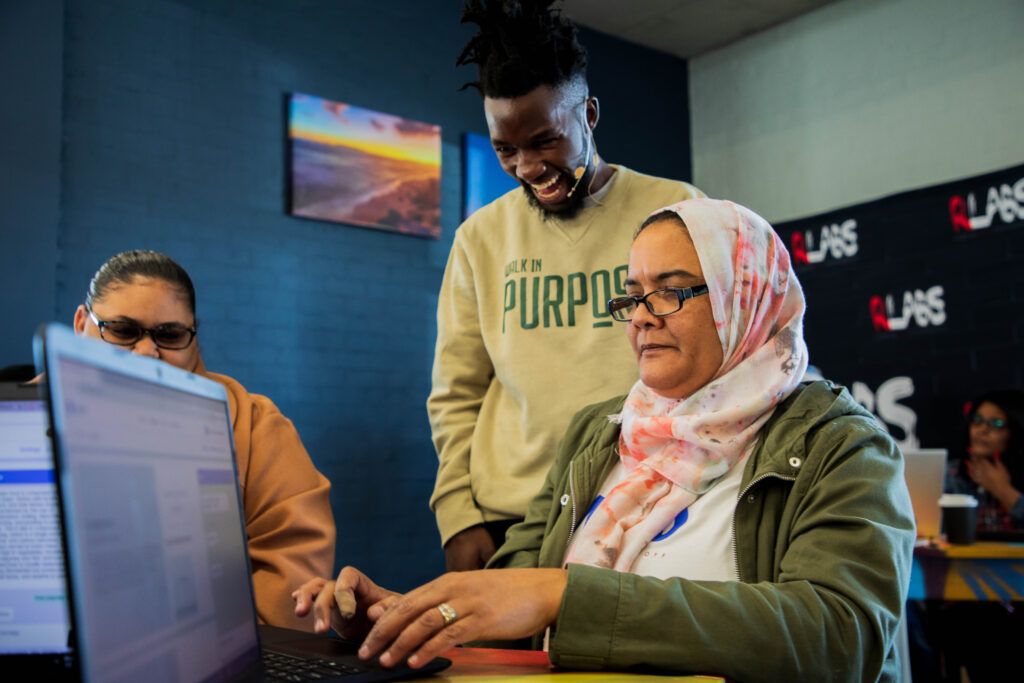 Introduction:
Neurotech Africa, a trailblazer in the field of Artificial Intelligence (AI), is proud to present the remarkable achievements of its CEO, Kalebu Gwalugano, at the prestigious AI Beyond the Hype event held in South Africa. This exclusive gathering brought together industry leaders, innovators, and technology enthusiasts to explore the limitless possibilities of AI and its transformative impact on industries and individuals alike.
Kalebu Gwalugano's Visionary Keynote:
At the event, Kalebu took center stage, delivering an inspiring keynote address that shed light on the pivotal role of AI in driving innovation and fostering empowerment. With his visionary leadership and deep understanding of AI technologies, Kalebu captivated the audience as he shared Neurotech Africa's commitment to leveraging AI for positive change and making a tangible difference in society.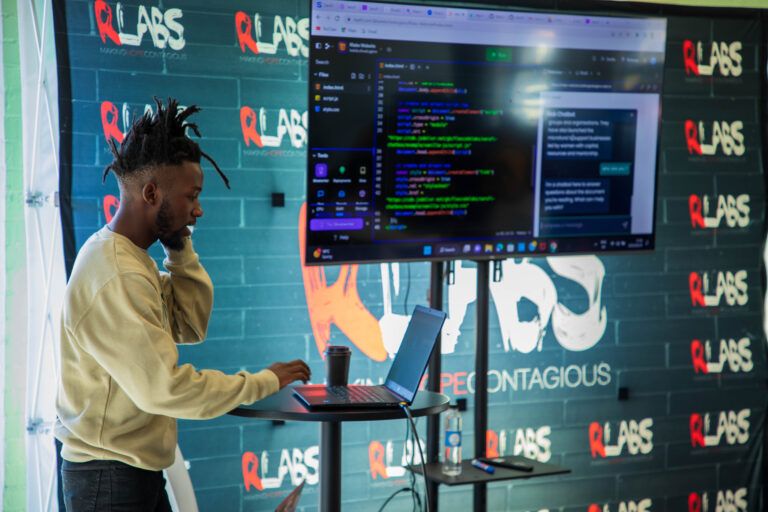 Builders Co-creation: Unleashing Creativity and Potential:
One of the standout moments of the AI Beyond the Hype event was the immersive Builders Co-creation session led by Kalebu himself. With a methodical and inclusive approach, he guided a diverse group of participants through the exciting journey of creating their own chatbots. Powered by Neurotech Africa's groundbreaking no-code platform, Sarufi AI, participants were able to harness the power of AI without the need for extensive coding knowledge.
Democratizing AI with Sarufi AI:
Sarufi AI, the innovative no-code platform developed by Neurotech Africa, revolutionizes the AI landscape by making AI accessible to individuals of all backgrounds. Kalebu's passion for democratizing AI tools, particularly for African languages, was evident as he showcased the user-friendly interface and powerful capabilities of Sarufi AI. Participants experienced firsthand how Sarufi AI enables them to build intelligent chatbot solutions effortlessly, unlocking the transformative potential of AI technology.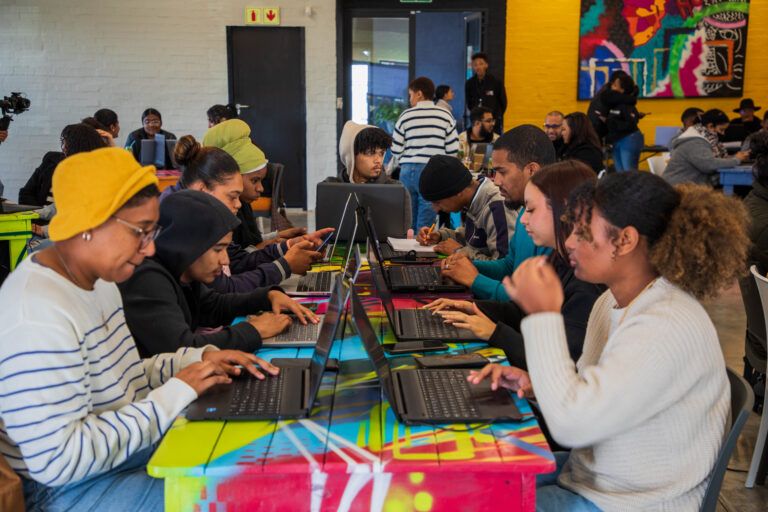 Driving Innovation and Empowerment:
Neurotech Africa's presence at the AI Beyond the Hype event exemplified its unwavering commitment to driving innovation and empowering individuals through technology. By fostering a collaborative environment and providing accessible AI tools, Neurotech Africa is paving the way for inclusive and sustainable technological advancements. The company's dedication to empowering individuals, regardless of their technical expertise, was evident in the positive and inspiring atmosphere that permeated the event.
Looking Ahead: Building a Future with AI:
As Neurotech Africa reflects on the success of the AI Beyond the Hype event, the company remains driven to push the boundaries of AI innovation. With a focus on empowering individuals and communities, Neurotech Africa aims to create AI solutions that address real-world challenges and drive positive change. By bridging the gap between AI technology and its practical applications, Neurotech Africa continues to shape a future where AI becomes an integral part of everyday life.
Join us on this exciting journey as we strive to make AI accessible, inclusive, and impactful. Stay tuned for more updates on Neurotech Africa's groundbreaking initiatives and collaborations, as we continue to lead the way in AI innovation, transforming industries and empowering individuals across Africa and beyond.
TRY SARUFI NOW: www.sarufi.io
#NeurotechAfrica #AIBeyondTheHype #AIInnovation #Empowerment #TechnologyTransformation