Can Conversational AI be the Next Tool in the Marketing Space?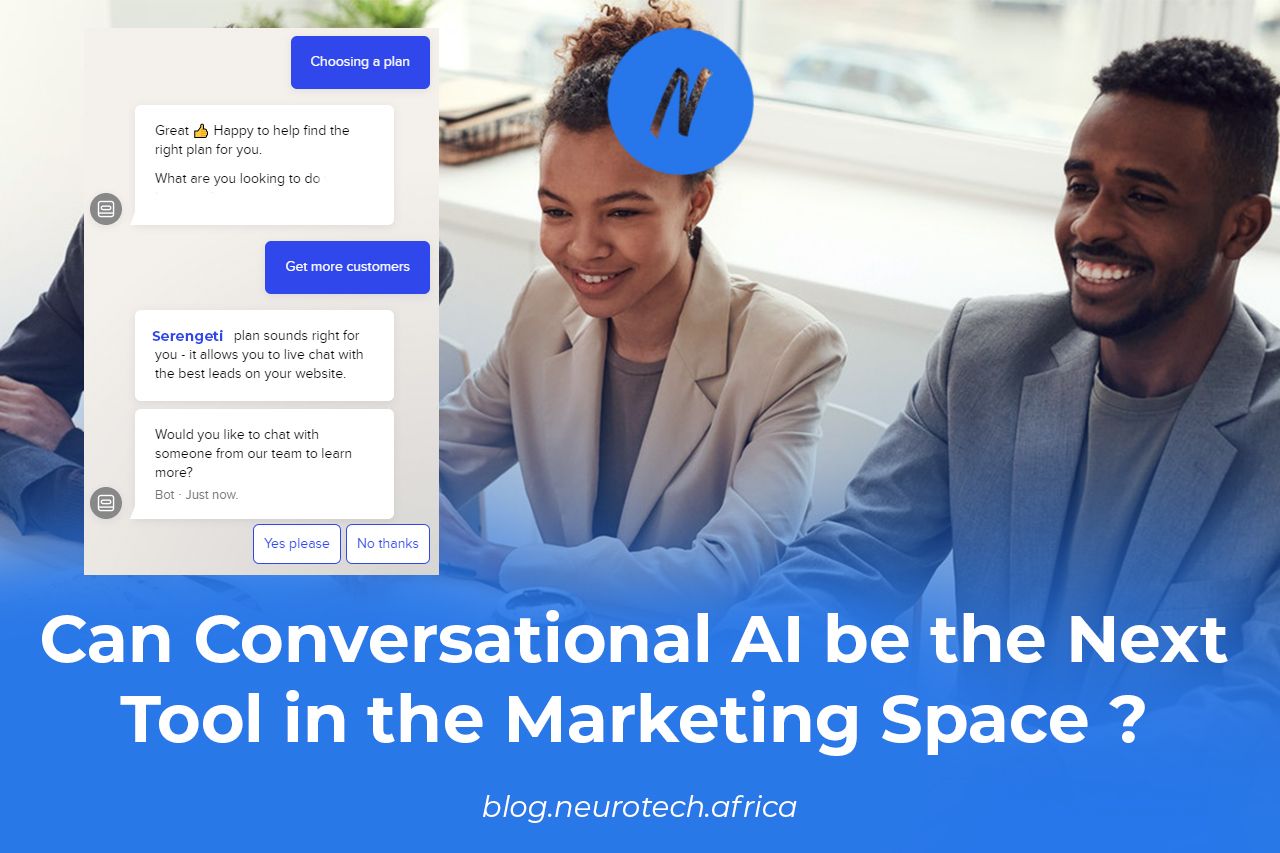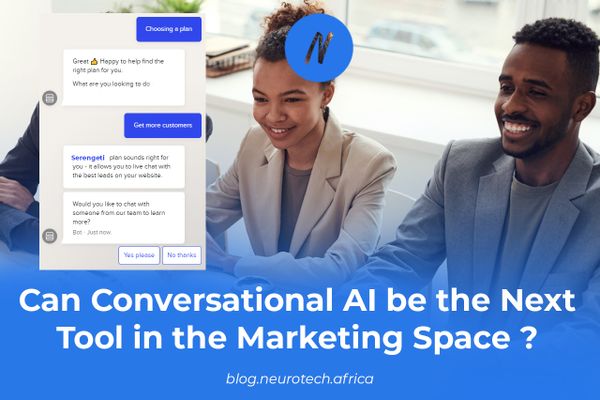 The popularity of digital platform users recently is intense and accelerating now and then, now if you have business ask yourself are my customers in this race too?
No sought and the answer is yes. Now, what are you waiting to keep reading to unlock your potential?
The conversation is the defining element of a digital-first customer experience, and a major shift in the way businesses communicate with customers. Artificial intelligence has led to an evolution of customer service that's more human than ever before, and customers are beginning to expect much more from their interactions with businesses.
Getting up close and personal with your customers is the key to having an edge over your competitor. With more people using digital media and social media platforms to connect, evaluate and make decisions, it is imperative to look for effective methods to increase reach.
Conversational AI can be used to amplify the efforts of content marketing by focusing more on the customer, personalizing content to target customers, and meeting their needs in real-time or repurposing it for different channels to either acquire new users or engage existing users.
Here are some of the ways in which a marketer can use conversational AI.
Ensure brand consistency
Being trustworthy is a major element of a successful brand. 81% of consumers said that they need to be able to trust the brand in order to buy from them. If you aren't consistent with your brand marketing, then you're leaving your audience wondering what's at the heart of your business.
73% of consumers say they will leave brands that don't deliver consistent experiences across channels. Enterprises need to look for vendors who follow an omnichannel approach, meaning you can develop, deploy and manage one central Conversational AI across all channels.
Generating Leads
Just as conversational AI can scan through big chunks of data to understand a user's behavior patterns, it can also analyze huge data blocks to help you find ideal customers.
It can be used in a chatbot that interacts with consumers to find the products and services they need. It can also direct customers to your sales funnel by giving them recommendations.
Marketing outreach can now be personalized not just on a demographic basis but also through specific contact details. This allows you to reach a target group and optimize conversion.
Attracting New Customers By Offering Amazing Experiences
It is important to consider how messages are conveyed around the brand and how they resonate with customers. Consumers are always seeking a positive brand experience. They want to be treated as customers and not as consumers.
If your brand communicates a more traditional or conservative image, consumers may be put off by this. Therefore, communication strategies are incredibly important.
In this case, Conversational AI can become a powerful tool that helps marketing campaigns and facilitate purchase decisions. It can help address issues and questions for customers at every stage of the customer lifecycle, from discovery to checkout.
It's also an important tool for building customer loyalty because it provides a positive experience for customers.
Improving customer engagement
When companies enable their customers to start conversations with their brands, they increase user satisfaction and the chances of being followed up with. Visitors won't have to fill out lengthy forms. Instead, they'll be able to have a conversation instantly.
The data and insights you get from the conversations are invaluable, especially the feedback collected from them. For most businesses, it means higher conversion rates, more opportunities to engage with customers, and a more personalized experience.
Technology is changing rapidly and businesses need to be ahead of the curve. Conversational marketing is a major trend in the industry and companies that fail to embrace this approach will most likely fall behind.
Neurotech Africa provides customer support solutions for businesses to engage customers with a personalized experience at every touchpoint, across any digital channel through our internal engine called Sarufi.  We care about memorable experiences that happen when customers are free to speak naturally.